BENEFITS OF LETTING KIDS GET NAUGHTY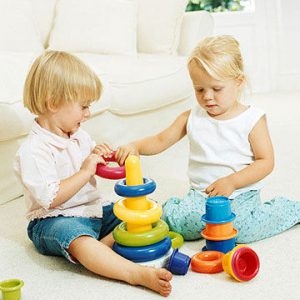 Fun and kids are a synonymous duo. It's not fresh to see kids getting creative, quirky, and comically chaotic about anything. Some parents, however, make the mistake of buttressing this sort of behaviour. It may help them save a few ounces of patience but affects their kids at a great level.
In this article, Happy Cubs lists some of the advantages of letting your kids go berserk:
Quenches their curiosity: Kids learn the most when they're allowed to pick, tweak, jab, and throw a fit at anything that piques their curiosity. This way, they'll understand how different things work and might discover something interesting time to time.
Exposes them to various experiences: Recognizing colours, shapes, patterns etc. can help develop a child's stimulus and build his/her sense of awareness. This also indirectly affects how they perceive things in a positive way.
Enhances motor skills: Motor skills are what propel your kids to do some of the things that spellbind us. While video games build hand-eye coordination, art and craft helps them get creative with those cute digits.
Makes them love their parents more: Kids may not be able to make the distinction between right and wrong at their tender age but certainly appreciate it when parents allow them to do things that are fun-filled and entertaining. Though it's important to keep those pampering meters in check, the right bursts of freedom would certainly not hurt.
Looking for a funky and fun-filled place where your kids can learn, bloom, and grow? Reach out to us at Happy Cubs today!