How Will Be Your New Year Party Like? Ideas From Happy Cubs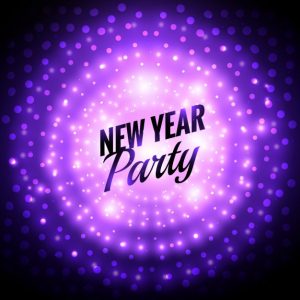 An exciting new year's about to start soon and it's time for your kids to end 2017 on a high! New year parties mean a lot to your little ones since they have the license to go bananas over the things they love the most and stay up till the wee hours! When it comes to their parties, you need to help them have a time which they're sure to remember and here are some exciting ideas from Happy Cubs to celebrate new year's eve in grand style with your kids:
Let your kids have a mini-party with their friends on New Year's eve, this can work like a warm-up to the main event.
Try having loads of balloons for a balloon party. Fill these balloons with glitter or other attractive stuff so they would fill the surroundings when the balloons burst.
Have a drinks timeout with your kids and their friends where they get to make and sip lip-smacking milkshakes and mocktails.
Have a craft-themed party where your kids can sit together, make crafts, and then line them up as a 'welcome' to the new year.
Kids love to sing and what better than a karaoke to have them thoroughly entertained?
Music and funky lights can go hand-in-glove to provide a scintillating experience, correct? So how about turning the lights of cranking up the sound systems with your kids covered in glow-in-the-dark paint?
Kids at this age love their board games, don't they? You can throw an amazing party having the little ones binge on exciting board games all the way into the night.
There you go… a list of ideas to get you started! It's your turn to raise the stakes and give your kids a time to remember! Team Happy Cubs wishes you and your loved ones a very Happy New year!